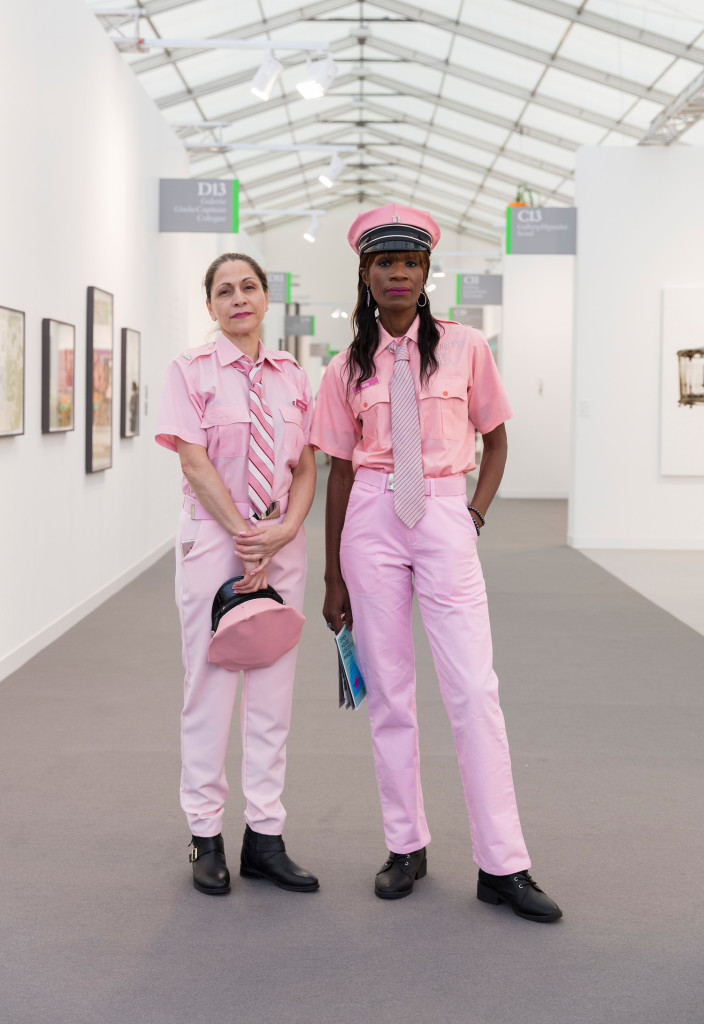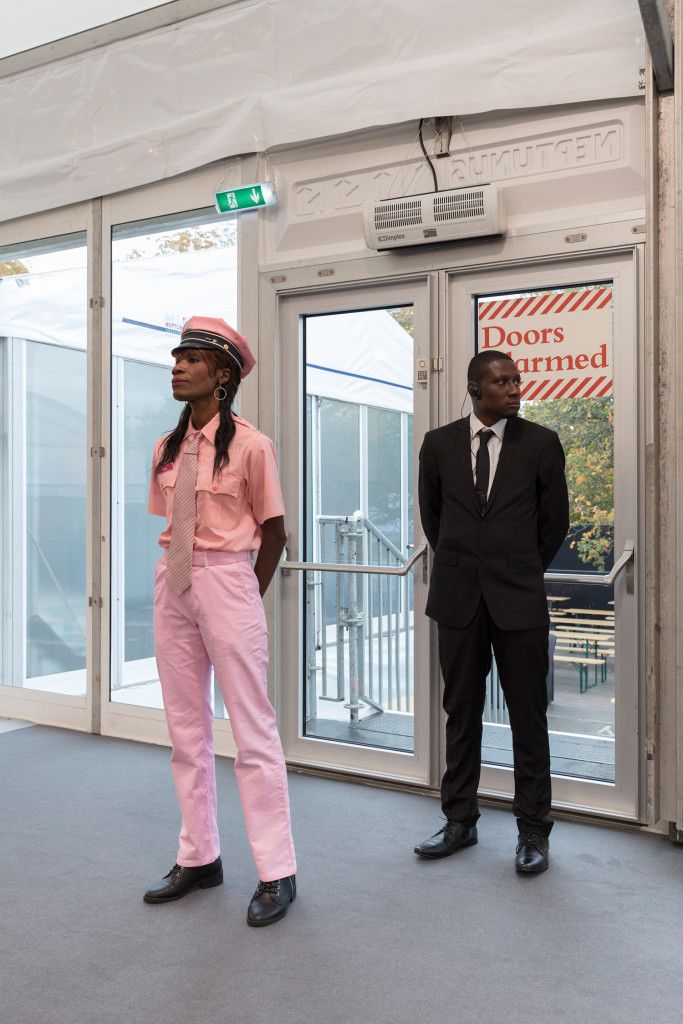 Guards – Julia Scher
Medium: performance Date: 2004
Guards – Hito Steyerl
The Art Institute of Chicago museum's head of security, Martin Whitfield, and museum guard Ron Hicks talk about their background as police officers and demonstrate a defence strategy. The museum, a white cube is transformed from an art institution into a battlefront under the protection of security mechanisms. – a (commissioned) work of Institutional Critique now under surveillance of the Art Institute's security team.
Medium: 2/5+2, 1 channel video, color video, stereo audio, 1080px x 1920px, 20'12" Date: 2012
Guarded View – Fred Wilson
This installation consists of four black, headless mannequins dressed as museum guards wear a uniform from one of four New York cultural institutions: the Jewish Museum, the Metropolitan Museum of Art, the Whitney Museum of American Art, and the Museum of Modern Art.
Medium: Sculpture; wood, paint, steel and fabric Date: 1991 Collection: Whitney Museum of American Art